Call (949) 675-0550
Long Beach Fishing Charter Information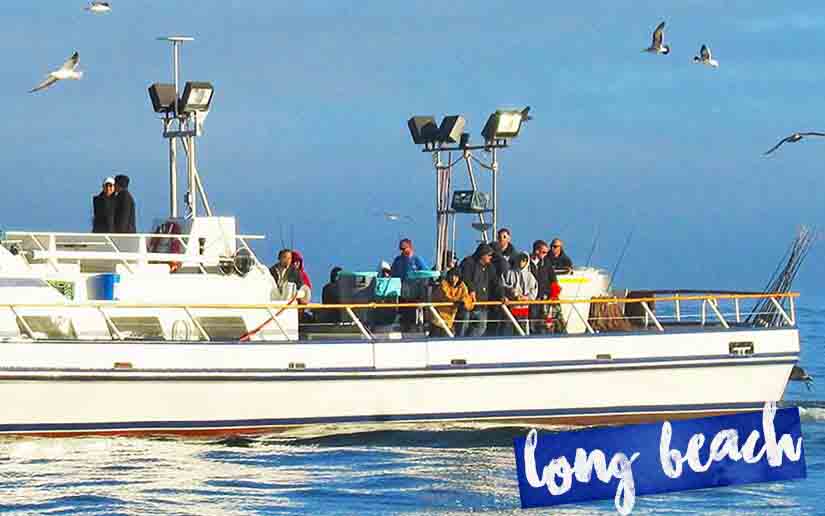 Daily deep sea fishing trips for Long Beach residents and visitors available from Newport Beach. Newport Beach is just minutes south of Long Beach and is centrally located to many of the famed fishing areas in Southern California. Newport Landing provides open party (general admission) deep sea fishing trips of varying trip lengths from half day to full day options or longer options. Each fishing trip takes place on one of our modern fishing ships. Several crew members are available onboard to assist with any needs you might have during your trip. Areas commonly fished include the Horseshoe Kelp off Long Beach, Southeast Bank off Long Beach, 150 spot, Huntington Flats, Catalina Island, and dozen more locales. Hundreds of fish per trip is common meaning lots of non-stop action on over two dozen different species of gamefish.
Other Fishing Locations of Interest in Long Beach
Beach Fishing Long Beach
Several beaches in Long Beach offer year round surf fisheries with several species of surf perch, corbina, halibut, yellowfin croaker, and other species regularly caught. The halibut fishing off Long Beach beaches is regarded as some of the best in Southern California for catching these flat gamefish. Popular surf fishing locations in Long Beach include the surf line off 72nd Street, Cherry Street, and the shoreline of Alamitos Beach. Light line is recommended with the lightest weight that you can get away with. Live bait works best for the halibut with frozen anchovies or frozen squid also good bait option.
Long Beach Fishing Piers
Several piers are available to fish from in Long Beach including Cabrillo Beach Pier, Belmont Pier, and Seal Beach Pier. Many species of saltwater fish are caught on these piers with halibut being the top catch. Fish close to surfline for perch and corbina and further out for halibut, sand bass, sharks, and other gamefish..
Fishing From Jetties in Long Beach
Long Beach has a couple different jetties to fish from as well, including the Long Beach jetty and the Los Alamitos Jetty. Both jetties are known for good halibut fishing and lots of big bat rays and sharks. Live bait works best as well as cut anchovies and squid. Fish these jetties similar to piers with surf gamefish close to beach and halibut and rays further out towards the end of the jetties.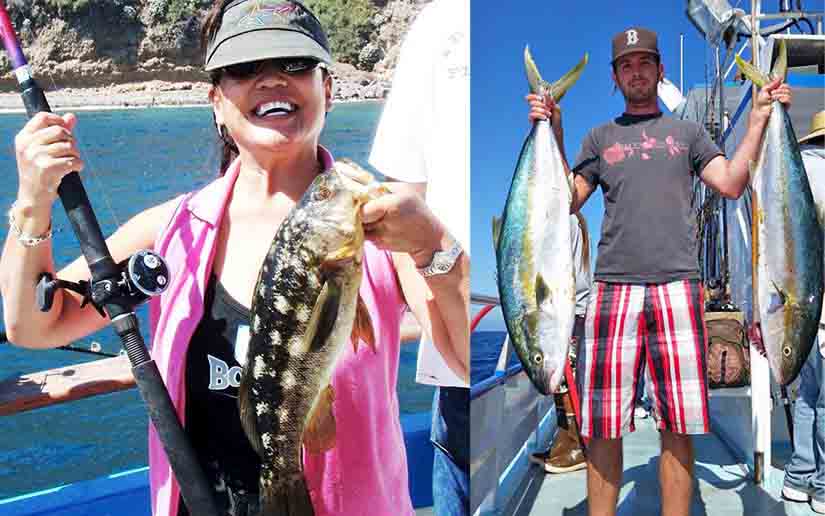 Saltwater Sportfishing Tackle Shops in Long Beach
Norm's Big Fish & Tackle
1780 Pacific Coast Hwy
Seal, CA 90740
(619) 223-2324
Turner's Outdoorsman
2201 E Willow St

Signal Hill, CA

(562) 424-8628
Turner's Outdoorsman
18305 Hawthorne Blvd

Torrance
, CA
(310) 214-8724
Walmart Supercenter
7250 Carson Blvd

Long Beach
, CA
(562) 425-5113